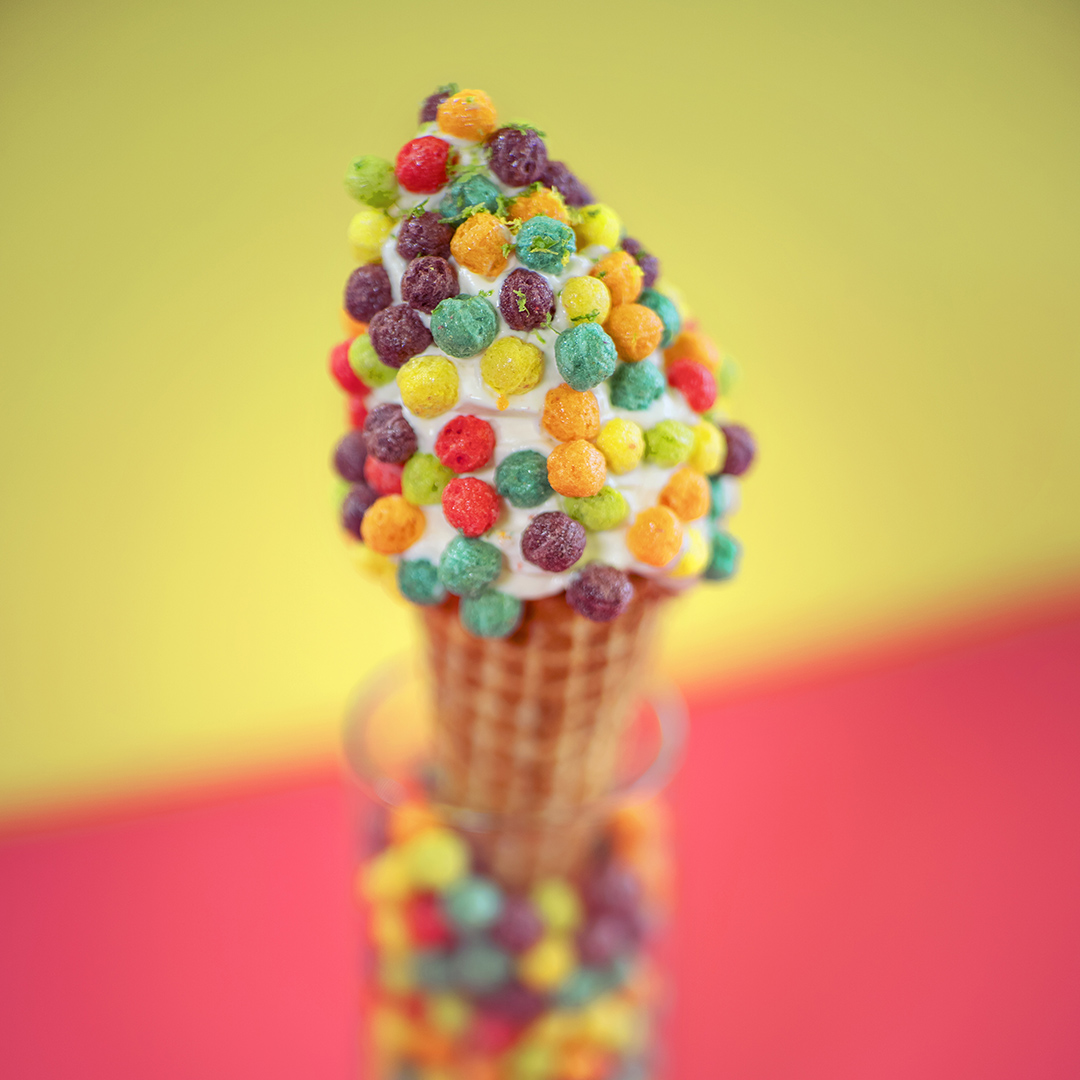 Trix Are For Kiddos
Does Toucan Sam like ice cream?
Available: All day, every day
$3.69 Regular or $4.79 Large
Product Story
Follow your nose, follow your tastebuds, follow your instincts. Whatever your follow, you're sure to find a companion in our Trix Are for Kiddos cone. We're still trying to get Toucan Sam in for a taste test, but we're not counting on it. P.S. Another vegan friendly offering!
Ingredients
Coconut soft serve
Fruity cereal
Lime zest
House-made waffle cone