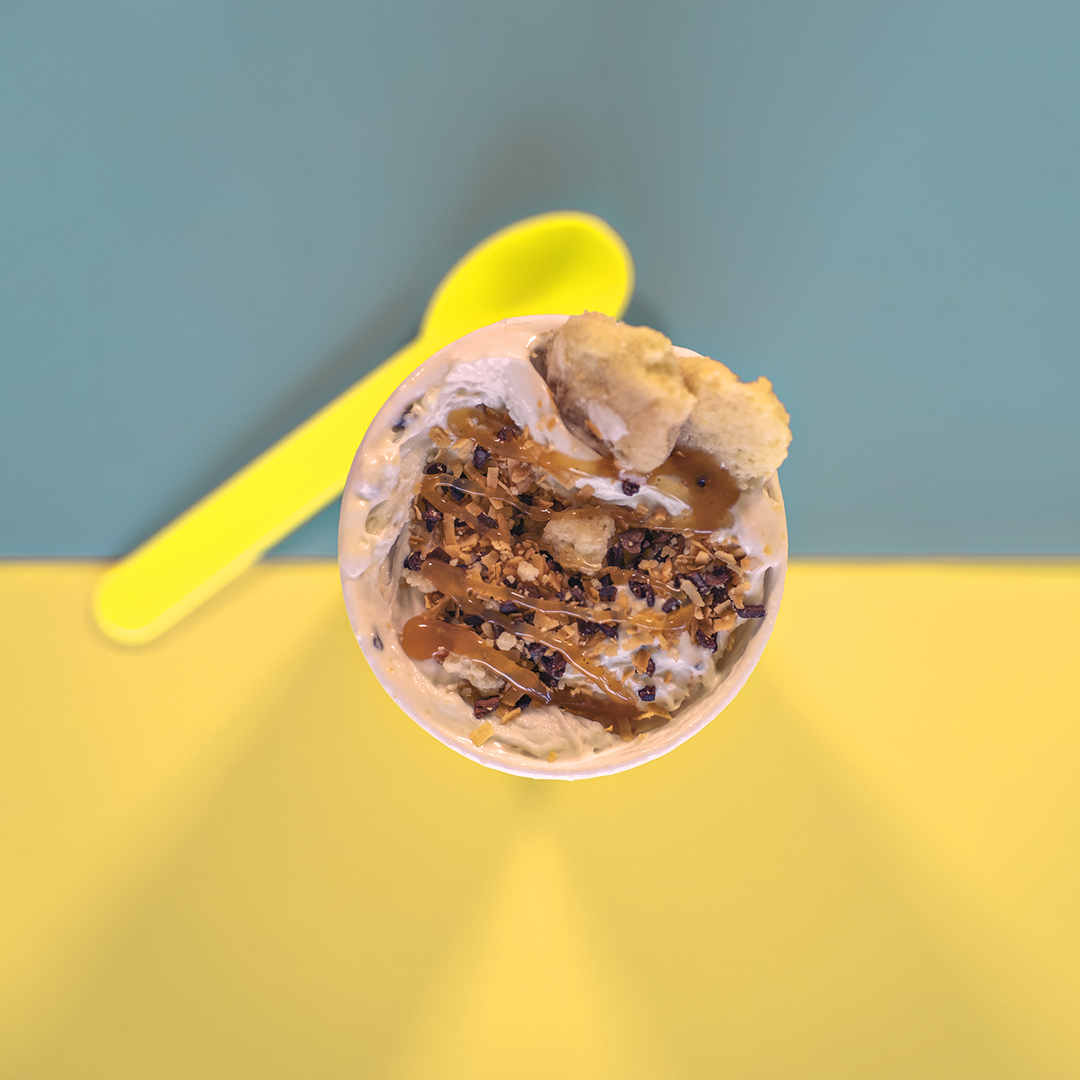 The Samoan
A serving size of girl scout cookies is 1 sleeve.
Available: All day, every day
$6.79 Regular | $7.79 Large
Product Story
You know them as Caramel Delights, we grew up calling them Samoas. Everyone's favorite Girl Scout cookie has been made into a Churned Up! And yes vegan friends, this one's for you.
Ingredients
Coconut soft serve
Toasted coconut shortbread
Cacao nibs
Caramel sauce