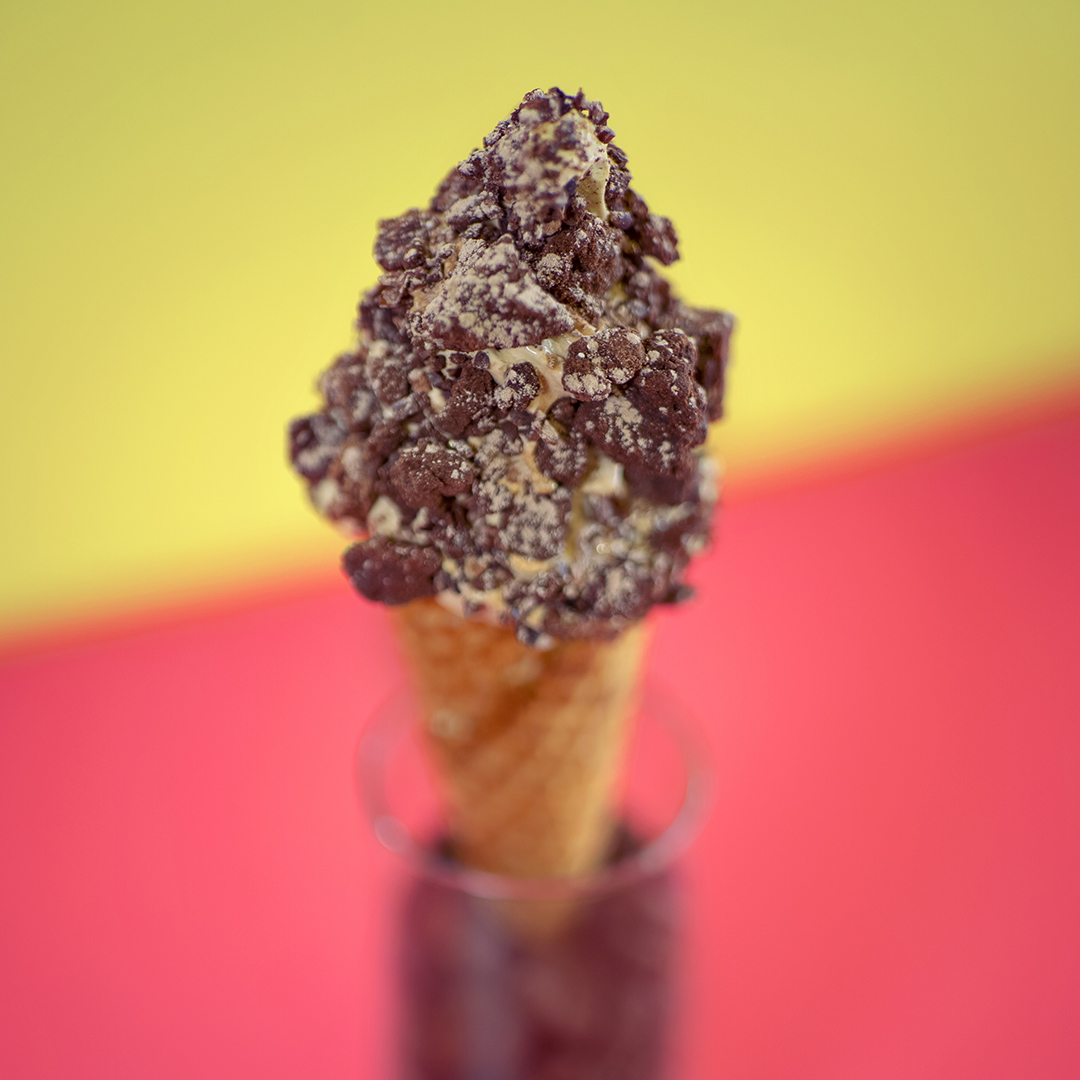 De la lloyd
This one's for you, big bro!
Available: All day, every day
$4.29 Regular | $4.99 Large
Product Story
We wouldn't be a good little sis to lloyd if we didn't include his famous Aztec Brownie in one of our creations! We crumble it up along with some Oreos, then roll our coffee soft serve in it before adding some magical spice dust, just like Tinkerbell.
Ingredients
Chocolate soft serve
Aztec Brownie bites
Oreo crumbs
Spice dust
House-made waffle cone