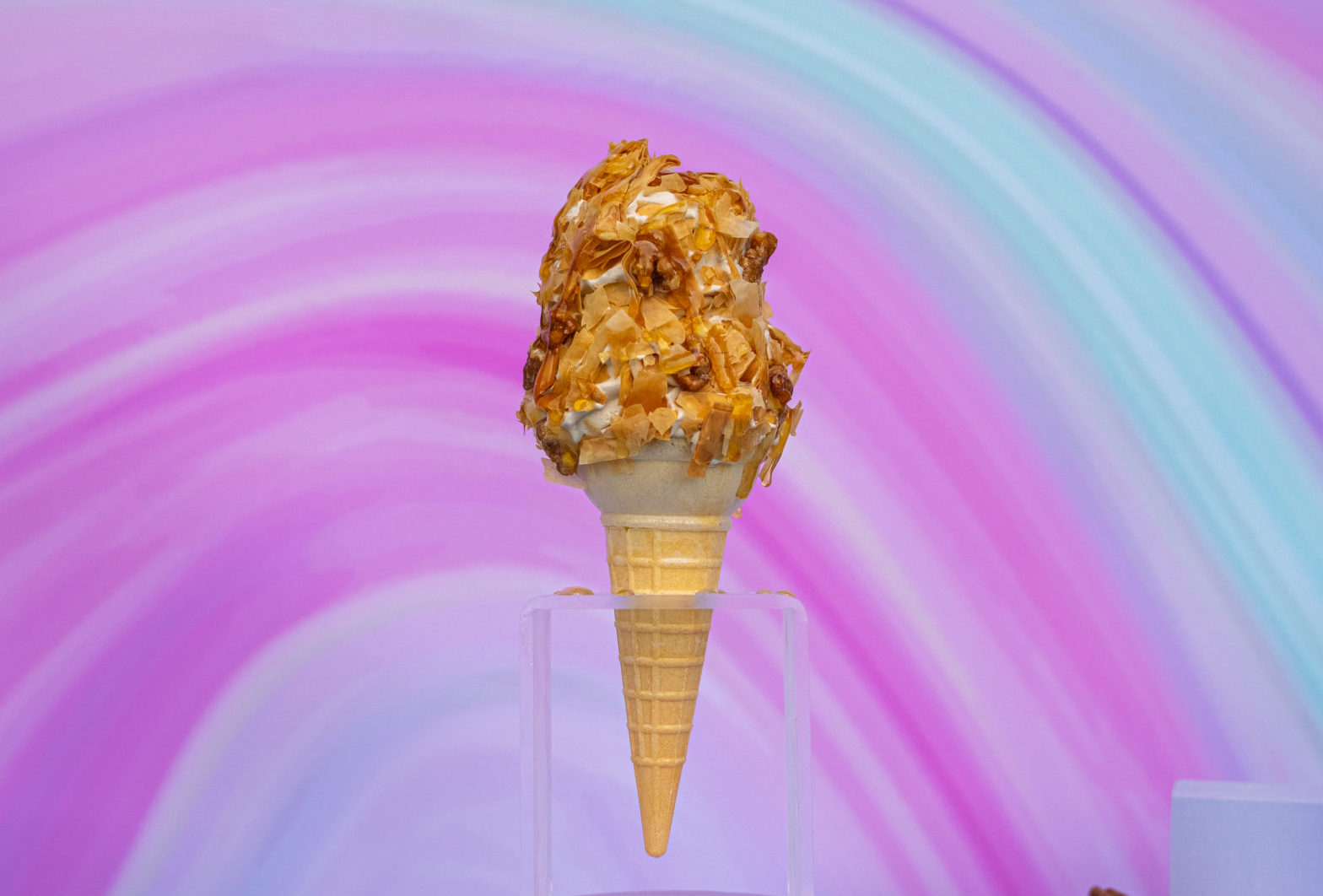 Baklava
It's not a Balaclava, it's Baklava!
Available: Hangin' for the season
$4.29 Regular, $4.99 Large
Product Story
Yeah, Baklava is known as a rich, sweet dessert pastry. So what? We took the dessert that is typically made of layers of filo filled with chopped nuts & held together with syrup or honey. All we did is make it better by adding our own Cinnamon Soft Serve to the mix.
Ingredients
Cinnamon Soft Serve
Roasted walnuts
Buttered filo
Honey